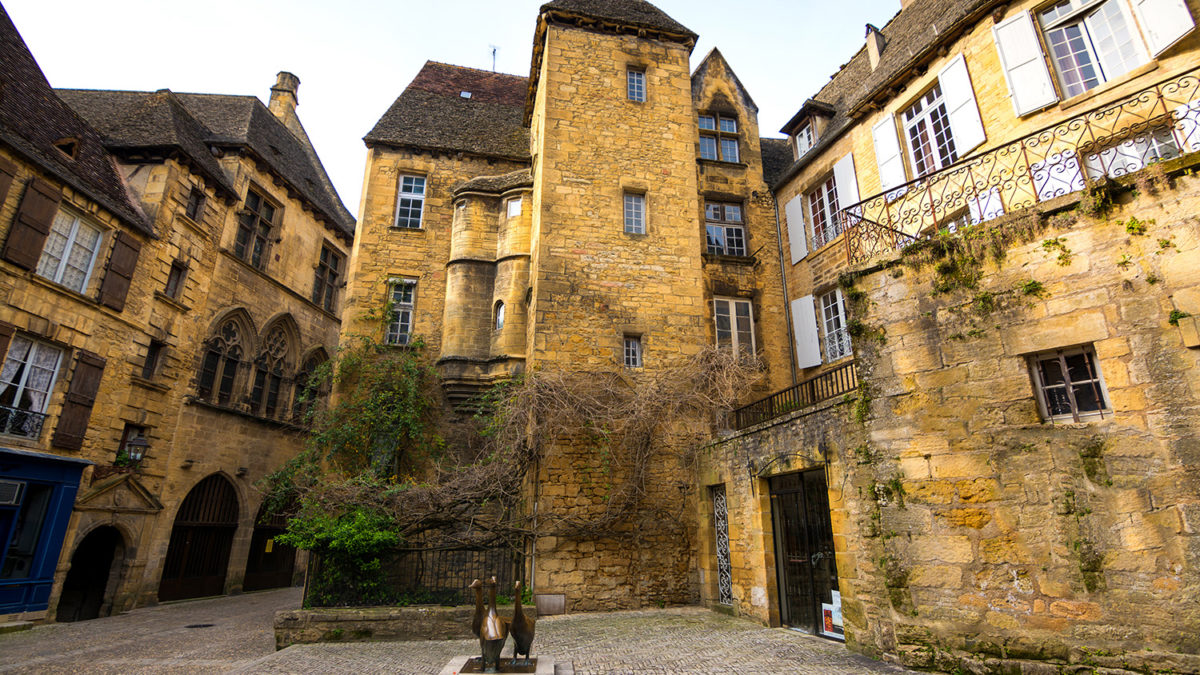 The medieval city of Sarlat-la-Canéda!

Camping le Montant is located at the gates of Sarlat!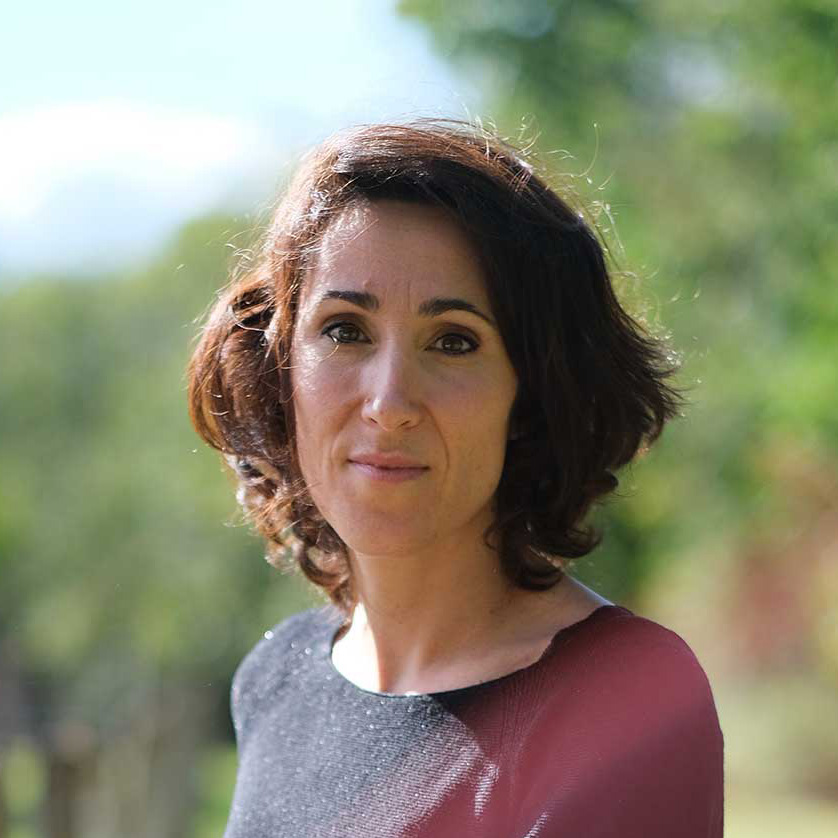 An article proposed by Roxane
Yes, Camping Le Montant will be your haven of peace during your stay in Dordogne Périgord… but it will also be your base for exploring the beautiful city: Sarlat, capital of the Périgord Noir.
It is hard to resist the appeal of this medieval city and its authentic character. Its little treasures will reveal themselves to you one by one, from gourmet gastronomy (truffles, foie gras, walnuts … beware of the line!) To historical heritage, including the gems of nature, mansions, winding alleys and old stones from another time.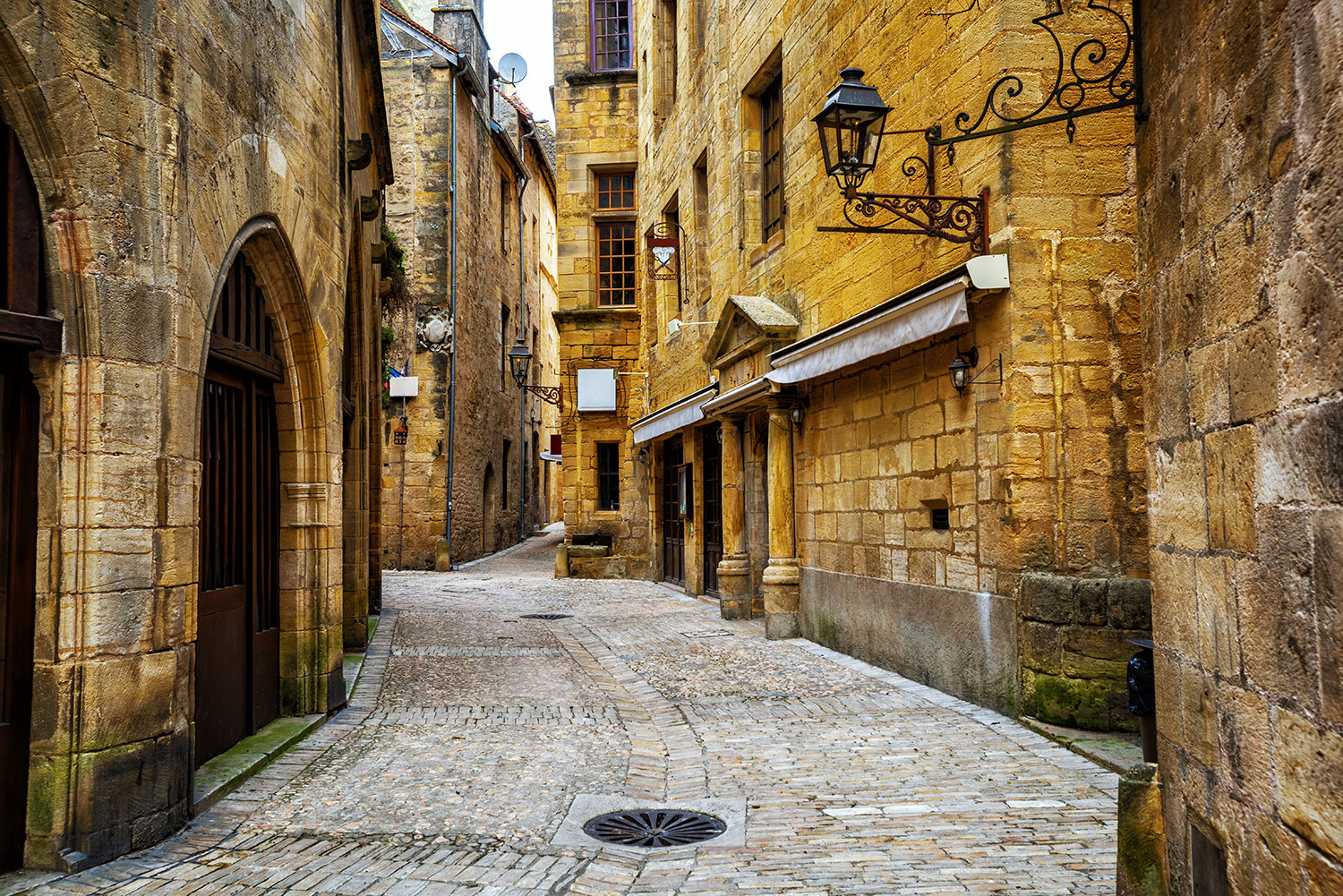 You will LOVE hanging out with your family in this city. Do not suspect me of exaggerating because Sarlat has seen us grow … it is the city with the most buildings classified per square meter in all of Europe! Let us go for this quick tour, departing from Camping Le Montant!
Architecture, panoramic lift, tasting… all that awaits you in Sarlat!
To each his own Sarlat!
We will start by setting the framework: Sarlat is classified as a City of Art and History, and its centre is listed as a UNESCO World Heritage Site. Here is what announces the colour of your small trip in this medieval city nestled between the Vézère and the Dordogne rivers, in the heart of Périgord Noir.
All Sarladais will tell you: any outing in Sarlat is worth a detour, even when you are not going to any particular point of interest. We love strolling through the old town from Camping Le Montant and strolling through the cobbled streets for a little timeless interlude with medieval accents. Remember to lift your head to observe what surrounds you … you will be surprised at the aura emanating from some majestic buildings.
To each, his own Sarlat! If you are the type to do things in order, we recommend that you start with a stop at the Tourist Office which is located in the old bishopric. You can therefore consult the city map and possibly inform yourself about the various events that take place during your stay.
Sarlat: our tour from Camping Le Montant
A few steps from the Tourist Office, you can admire a majestic building, Saint-Sacerdos Cathedral. Do not hesitate to enter, you will be impressed by the beauty and the vastness of the place. You can admire a gigantic organ posed like a swallow's nest above the entrance. It seems that the sound produced by this instrument is just … wooooowwwww!
After leaving the cathedral stands in front of you the famous house of La Boëtie. This is the opportunity for you to admire a sublimely crafted facade as well as a lauze roof very typical of Périgord. Your children will love to sink into the little passage Henry-de-Ségogne which leads to a charming interior courtyard. Expect an incredible game of hide and seek in an anachronistic setting!
A few steps further, you can see the Saint-Bernard tower, nicknamed the Lanterne des Morts (Lantern of the Dead). I really like going to this place because it is full of mystery. Several legends are told but what is certain is that today we have lost the memory of the use of this building and we still wonder about its usefulness …
Then stroll at your leisure to Place de la Liberté. Sit down on one of the many café terraces to refresh yourself or taste one of our regional specialties. This square is the nerve centre of Sarlat. Every Saturday it is packed with market stalls that invade the city. A place not to be missed.
Once rested, head in the direction of the old St. Mary's Church and enter what is now the city's covered market. You can do your shopping, but it is especially for the unexpected panoramic elevator that you are brought here! By taking it, you will enjoy a breathtaking view of the city, 35 meters high! Your children will love the panorama! To end your visit to Sarlat, go to the Place du marché aux Oies. This square is one of the emblematic places of Sarlat. In fact, less than a century ago, farmyard animals were sold there on market and fair days. If today the animals are no longer present, the name of the square takes on its full meaning since at its heart is a sculpture representing three bronze geese, which have since become one of the emblems of the city. These three famous geese never fail to arouse the curiosity of toddlers!
A little tip to finish: visit Sarlat in the evening, because it is lit by town gas.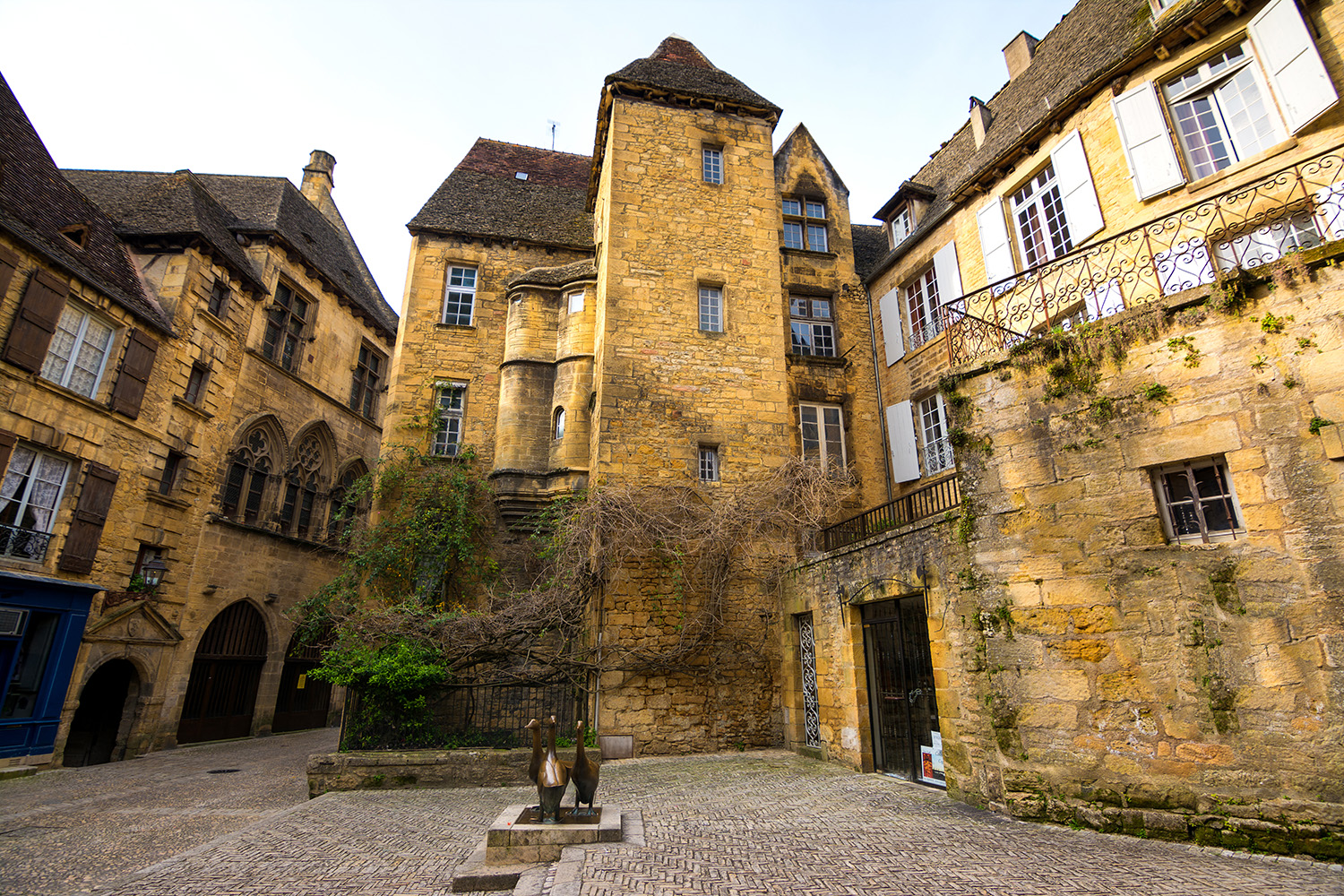 Sarlat, seen by children …
Are you staying at Camping Le Montant with your family? We reassure you: you will be spoiled for choices when it comes to children's activities! You can first take them on a guided tour in the form of a quiz, after which they will leave with a Little Adventurer's Diploma and a surprise gift (we love it!). You too can visit Sarlat while having fun thanks to a rally organized as a team, punctuated by questions and tests! This is the opportunity, for young and old, to discover the capital of the Périgord Noir in a fun way.
You will also be able to introduce your children to the artisanal know-how of our Dordogne, especially by going to the workshop of a glassblower.

Practical information for your visit to Sarlat
Camping Le Montant is at the gates of Sarlat, just 4.5 km away. To get there, nothing could be simpler! Just take the D57, and you are there! You no longer have an excuse …
For more information, you can contact the Sarlat tourist office: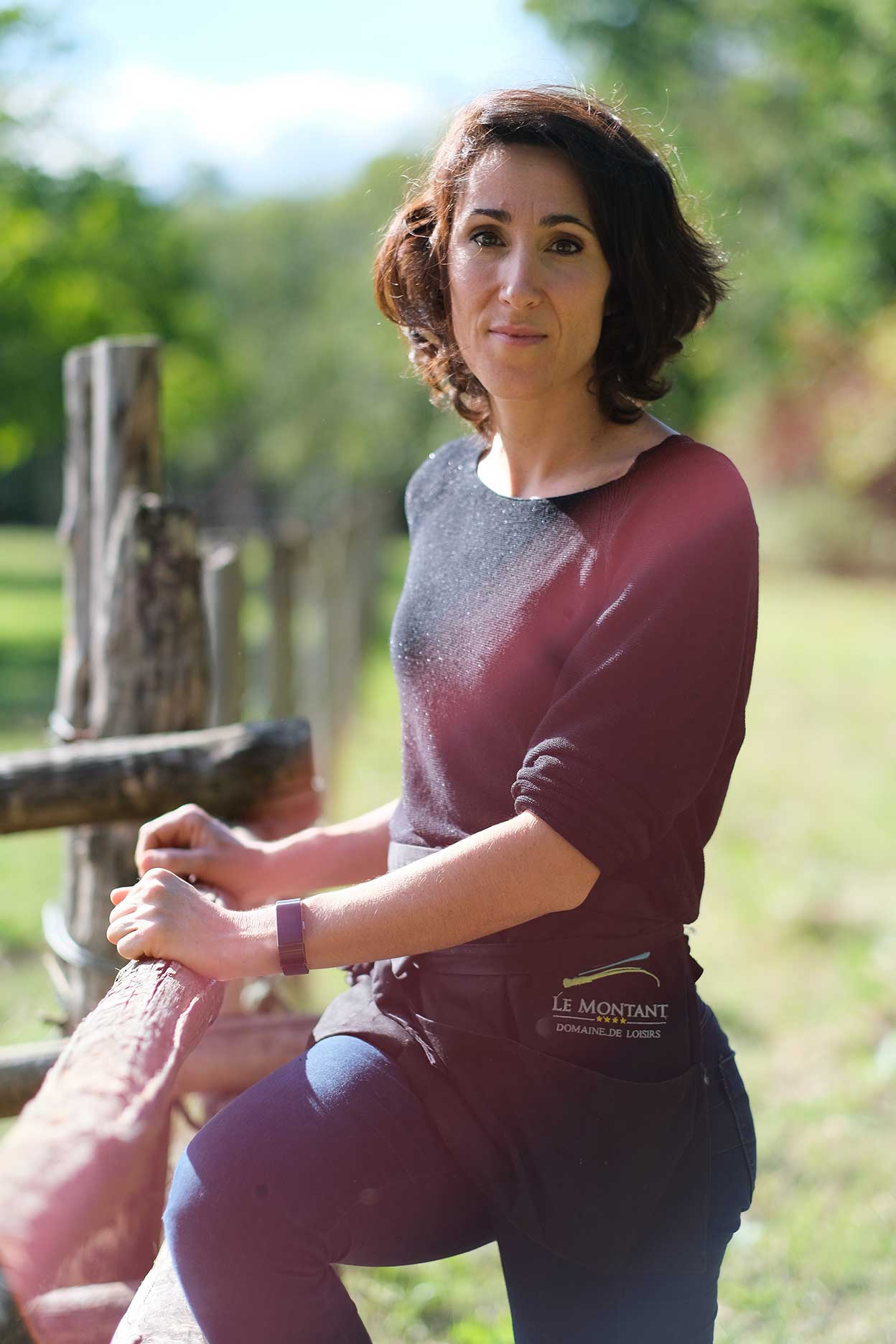 I was born in Sarlat and like many of us, I fell in love with its old stones. It should still be remembered, but Sarlat is the number one city in Europe in terms of its number of buildings classified per square meter! Sarlat is a must, an inevitable passage …
What I particularly like about Sarlat is strolling through its little alleys and taking the alleys at random to discover new details. As many times you will go to Sarlat, as many times you will be surprised by everything you did not notice the day before. This city is beautiful and its market is just as impressive!
Quick tip: Don't forget to look up and you will be won over!

Roxane
Campsite team