Holidays are even more beautiful when you share them with everyone you love … without worrying
about the logistics! For your stay in Périgord, stay in our house with the allure of yesteryear and the
tunes of yesteryear. The House of Alice is a beautiful house typical of our region. We have specially
designed it to welcome you as a large committee.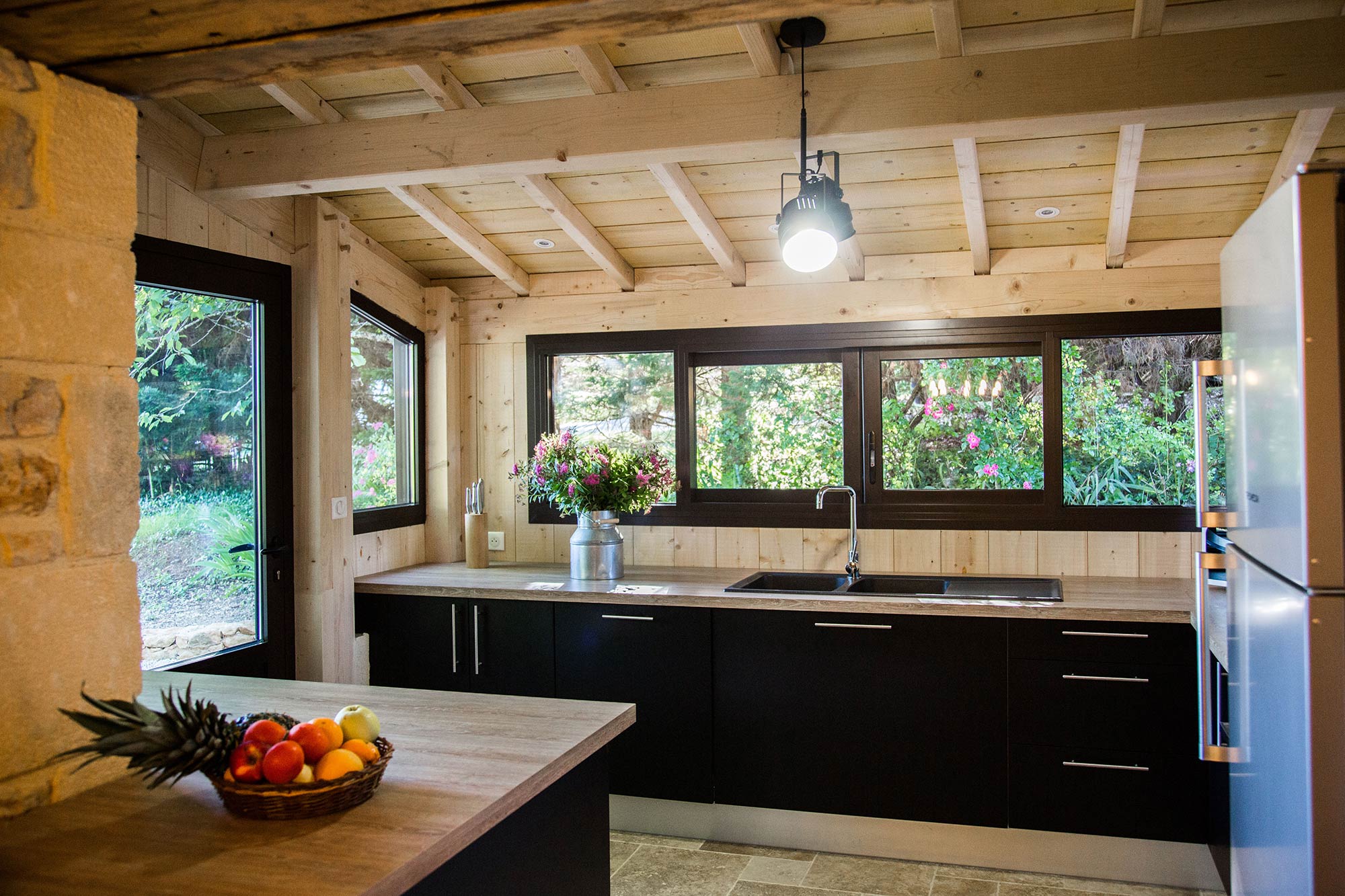 The House of Alice takes you to a refreshing break in the country by its openness to the outside and
pampers you inside: large fully equipped kitchen open to the outside, very large living room with
fireplace, cozy lounge area, two bathrooms including one with shower and bath, spacious rooms
and… a few well-felt curiosities (the round room will certainly intrigue you). The beautiful space in
front of the house will delight children, who can have fun outdoors.

Kitchen
• Dishwasher
• Microwave
• Oven
• 4 Cooking plates
• Refrigerator/Freezer
• Nespresso Machine

Outside
• Barbecue
• Garden Lounge
• Sunbathing


Air conditioning
• Air conditioning

Services included
• Mattress pads, Blankets and pillows
• Baby cot
• High chair

Optional services
• Sheets and towels
• Check out cleaning service

5 Rooms
• 2 on the ground floor (one with a 140 bed and the other with a 160 bed)
• 3 on the 1st floor (with a 140 bed for the first and 2 80 beds side by side which can make a 160
bed for the second bedroom then a bedroom with 3 90 cm beds)

Livingroom
• Large stone fireplace, seating area TV
• TV

2 Bathrooms
• Shower
• 1 bath
• Bathroom sink



Comfortable mattresses
• Made in France